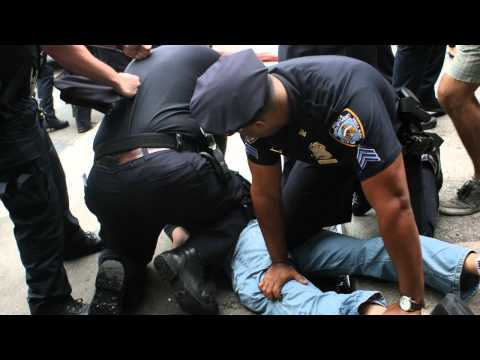 We got this from Joe Costantini, a 20 year veteran of the Baltimore Police Department and its lead Bomb Squad Technician for a number of years. Joe is a very dear friend who has consulted on our books! The above video is by our very favorite broadcaster, the late Paul Harvey. It is an eloquent tribute to those men and women who maintain the "thin-blue-line," — my son, nephew and late cousin among them.
The disruptions in Ferguson and New York City recently have offered less than admirable opportunities for the President, Attorney General, New York's Mayor and the standard commercial race-baiters to mount campaigns that do no good for anyone. Their messages should not be divisive — as they are — but simple:
A. Don't commit crime.
B. If you do, and are apprehended, don't resist arrest.
If either man involved in these alleged crimes had not resisted, they would be alive today.
The fact that mobs across the country have taken these situations to loot and destroy lives and property offers a sad commentary on America.
To the call of "Hands Up, Don't Shoot," maybe the law abiding citizens' response should be "Pants Up! Don't Loot!"
Thanks, Joe!
{ 0 comments }